Top drive wet type mixer granulator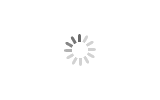 Top drive wet type mixer granulator
Wonsen

Jiangxi province

120 days

50 sets per month
1. With mixing impeller and granulating chopper.
2. Wall mounted installation.
3. With vacuum drying.
4. With lifting cylinder.
5. Imported possitive and negative pressure-resistant shaft seals.
6. Automatic retractable rotating cleaning ball is used for cleaning.
The top drive wet type rapid mixer granulator adopts the top drive method,placing the transmissionand sealing on the upper part of the equipment to prevent water, material or dust from infltrating the drive mechanism. By adding a vacuum pump and a heating jacket to achive vacuum drying, thus one set equipment can finish the granulating, drying and cone mill process. The equipment can realize containment feeding and discharging. It is completely containment and leak-free during the working process. It is suitable for the production of high-active materials and it is an important process equipment in the production of solid preparations.