Spray dryer for drying liquid to powder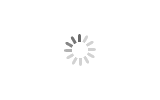 Spray dryer for drying liquid to powder
Wonsen

Jiangxi province

120 days

50 sets per month
Product Features:
1. Adopt rotary cutting air inlet technology and adjustable volute to ensure uniform distribution of materials and no reverse top.
2. The heat source can be electric heating, steam heating or a combination of various heating methods to ensure high efficiency and low consumption.
3. The whole machine is compact and beautiful in structure, easy to operate, the hot air chamber can be disassembled and cleaned, and the inlet air temperature can be adjusted and controlled.
4. Air jacket cooling system is adopted for the drying chamber and top parts to prevent the material from being melted and hung on the chamber
5. The inner wall of the drying chamber adopts an air rotary blowing device to eliminate or reduce the sticking phenomenon.
6. The powder collecting system adopts dehumidification air blowing cooling technology to cool the product and prevent moisture absorption and agglomeration.
7.It with GMP production requirements, dry air cleanliness is better than 100,000 grades, easy to clean, and product quality is stable.
Working principle
After the fresh air is heated into clean hot air by the air inlet filter and heater, it enters the air distributor at the top of the drying tower body, and the hot air enters the drying tower body uniformly in a spiral shape. The feed liquid is sent to the centrifugal sprayer or pressure nozzle at the top of the drying tower by the supply pump, and is rotated and sprayed into extremely fine mist droplets.In contact with the hot air downstream, the moisture evaporates quickly, and the finished product is dried in a very short time. The finished product is discharged from the bottom of the drying tower and the cyclone separator, and the waste gas is purified by the dust removal system and then emptied. When the dried product is easily oxidized or toxic, the inactive gas medium formed by circulating nitrogen can be used to replace the common air medium for spray drying (or cooling granulation). In addition to recovering the product, organic solvent.