Pharmaceutical automatic tablet coating machine(BGB-600C)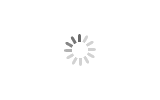 Pharmaceutical automatic tablet coating machine(BGB-600C)
1. Meet GMP,FDA requirements;CE certificates and ISO
2.High efficiency,automatically coating
3. Both film and sugar coating
Pharmaceutical automatic tablet coating machine(BGB-600C)
Application
The BGB-C coating machine is mainly used in Pharmaceutical and food industries. Meeting GMP requirements, it is a kind of mechanically and electrically integrated coating equipment with high efficiency, energy conservation, good safety and good cleanliness for organic film coating, water soluble coating, dripping pill coating, sugar coating, chocolate and candy coating of tablets, pills and candies.
Work principle
Under the rotation action of the coating roller, the tablets or pills to be coated make continuous movement in the roller. The peristaltic pump conveys the coating media to the spray gun for spraying them on the surfaces of the tablets or pills to be coated. Under negative pressure, the inlet air handling unit supplies clean hot air to the tablet bed according to the set procedures and process parameters to dry the tablets or pills. The hot air is discharged from the outlet air handing unit at the bottom of the layer of tablets or pills, so that the coating media sprayed on the tablets or pills rapidly form solid, dense, flat and smooth film to complete the coating operation.
Features
1. The control system consisting of PLC and HMI is designed reasonably with flexible programming, meeting various pharmaceutical process requirements with reliable work and stable performance and conforming to GMP requirements.

2. Under the action of the streamlined diversion plate mixer, the tablets or pills turn smoothly and exchange frequently, so that the occurrence of the tablets or pills dropping from high positions and colliding is eliminated, broken edges are avoided and the rate of finished products is enhanced. The upper surface of the diversion plate is narrow, avoiding the adhesion of dressing onto its surface, saving the dressing and improving medicine quality.

3. The return flow pipe is canceled in the constant pressure variable peristaltic pump. The rotation radius of the roller changes with the change of pressure, so that the output paste and paste volume are automatically balanced, the atomizing effect is stabilized, the spray system is optimized, the blocking of the spray gun is avoided, the dressing is saved. In addition, it is easy to clean without any dead corners.

4. It adopts the new type spray gun with even atomizing, large spraying area, adjustable direction. The nozzle is not affected by the loading volume, the device for cleaning the blocked spray gun can ensure continuous coating, shorten coating time and save coating dressing.

5. Quantitative display and control of technical parameters are realized. SOP operation can be compiled to guide the operation by using quantitative indicators and ensure the consistency of quality of each batch of medicines,fully meeting GMP requirements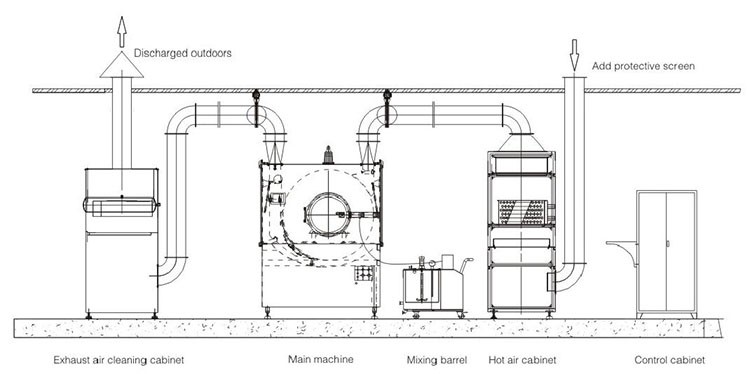 Technical Parameter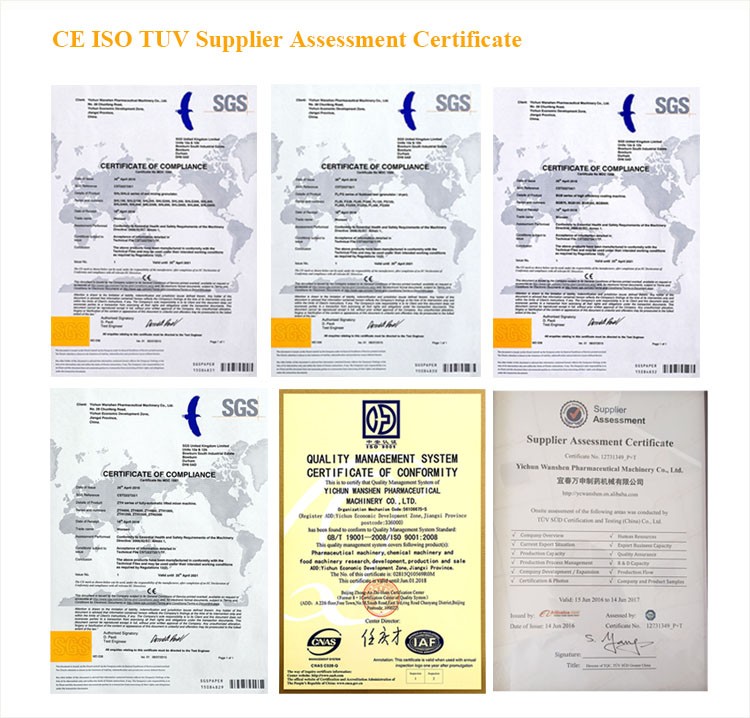 Products Patent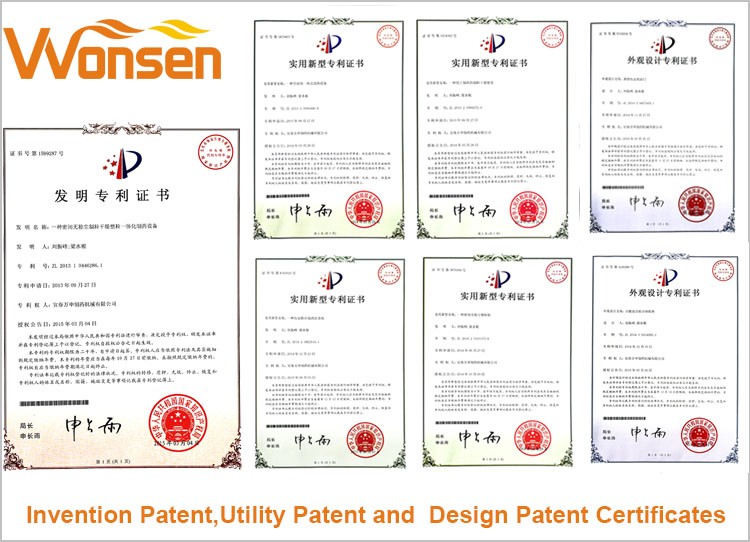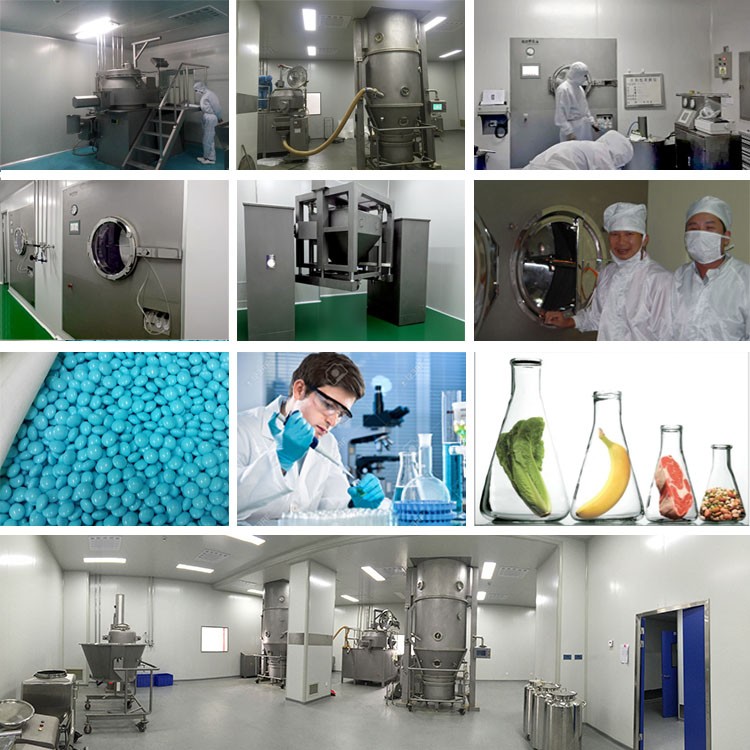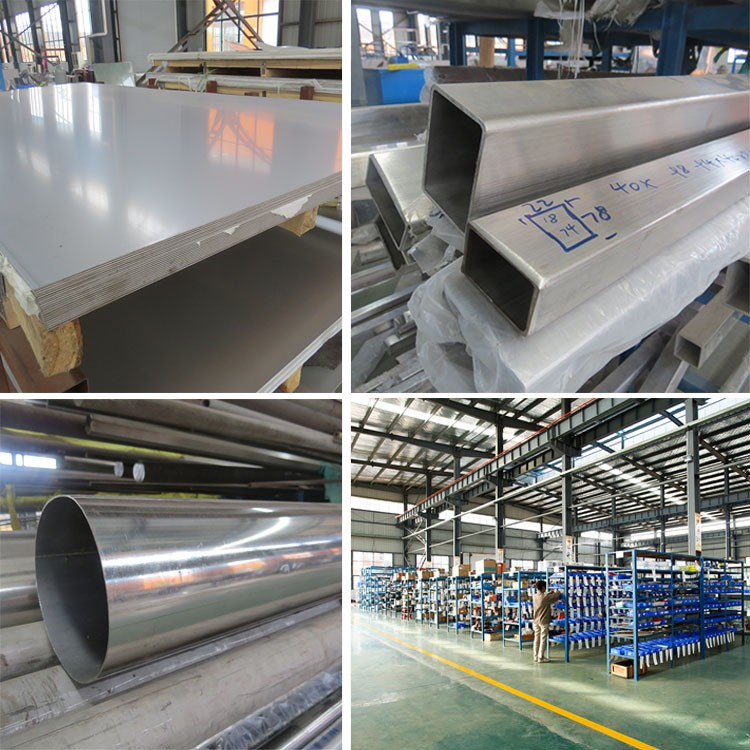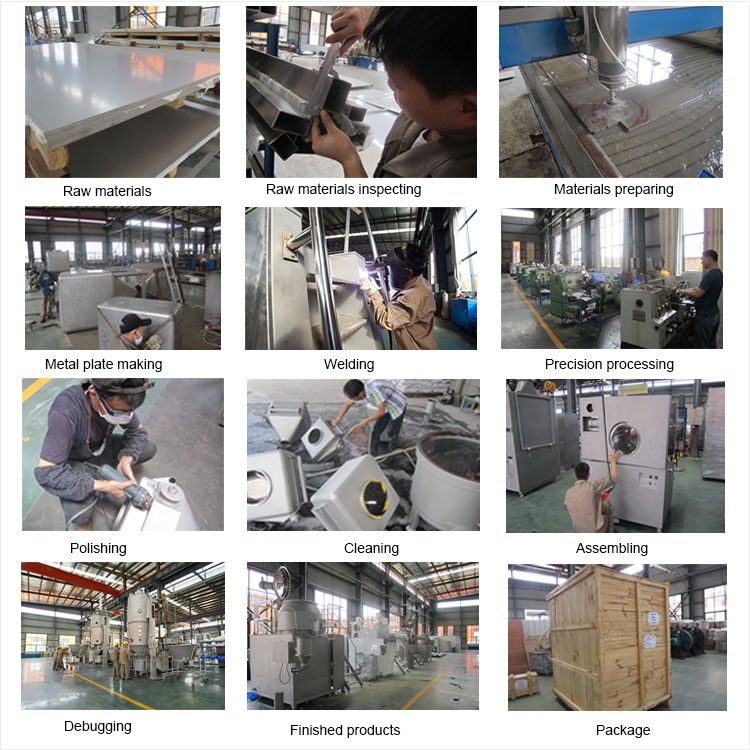 Part of Production & Inspection Equipment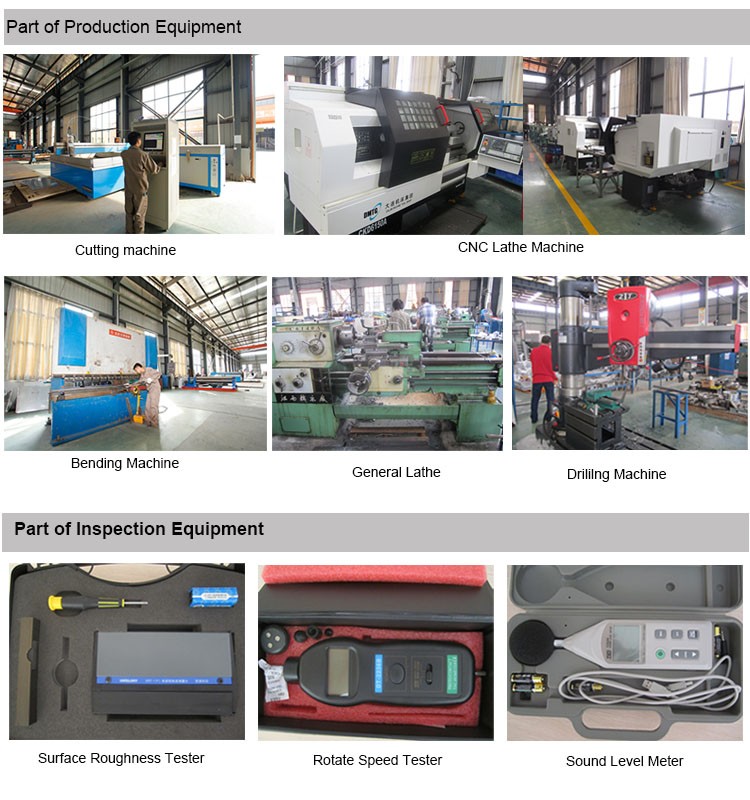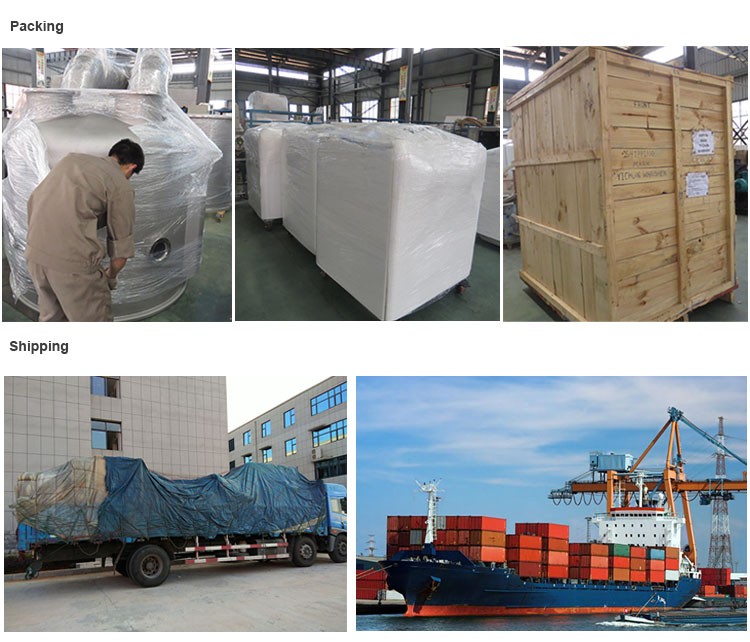 1.Your enquiry or questions will reponse once we receive it!
2.Providing technical data,high-definition pictures,flow chart that all you need
3.Supply the validation documents and certificates.
4.OEM/ODM is available.
5.Providing long-term after-sale service,door-to-door service and corporate training
Why choose us
1.Specialized in designing, developing and manufacturing.
2.Above 130 National patents,national and provincial technology innovation awards
3.Provincial Pharma Equipment Engineering Technology Research Center
4.National High-Tech,National Pharma Equipment Industry Association,Provincial new special expertise Enterprises
5.Manufacture the solid preparation production line equipment for above 500 domestic and oversea enterprises
6.Modern production workshop and production line of high-end manufacturing equipment
7.Professional and efficient after-sales service management
8.Competitive price and prompt delivery
9.Meet ISO9001 and CE
10.OEM/ODM available

Our Company View
Company information
Yichun Wanshen Pharmaceutical Machinery Co., Ltd. is a research, development, production and sales of pharmaceutical equipment, Well-known manufacturer that providing domestic and overseas users with first-class equipment that conforms to GMP, CGMP and FDA standards and whole-set solutions. The main products include dispensing, granulating, drying, mixing, transferring (lifting) and coating series. They passed CE, ISO9001:2008 certificate. In addition, we also provide a chain of services including whole-set equipment design, production, installation, commissioning and project management for such industries as health products, food, new energy and chemical industry.
We are located in a national-level economic development zone in Yichun City of Jiangxi Province .With a land area of 40,000m2, a construction area of 38,000m2 and fixed assets of RMB 80 million Yuan.The products have been awarded more than 130 national patents, Such as Utility Patent, Invention Patent, Design Patent certificates etc. And the closed granulating, drying and granule sizing equipment has been awarded Technical Innovation Project of middle and small-sized Enterprises of National Science &Tech, Key Innovation Fund Project in Jiangxi Province and Key New Product in Jiangxi Province.
We offer high quality, the most competitive price and prompt delivery. Our experienced staff members are always available to discuss your requirements and ensure full customer satisfaction. Selling well in all cities and provinces around China, our products are also exported to clients in such countries and regions as Eastern Asia, Mid East, Africa, Southeast Asia, Oceania, South America, North America, Europe. We also welcome OEM and ODM orders. Whether selecting a current product from our catalog or seeking engineering assistance for your application, You are welcome to talk to our customer service center.

Alibaba Assessed Supplier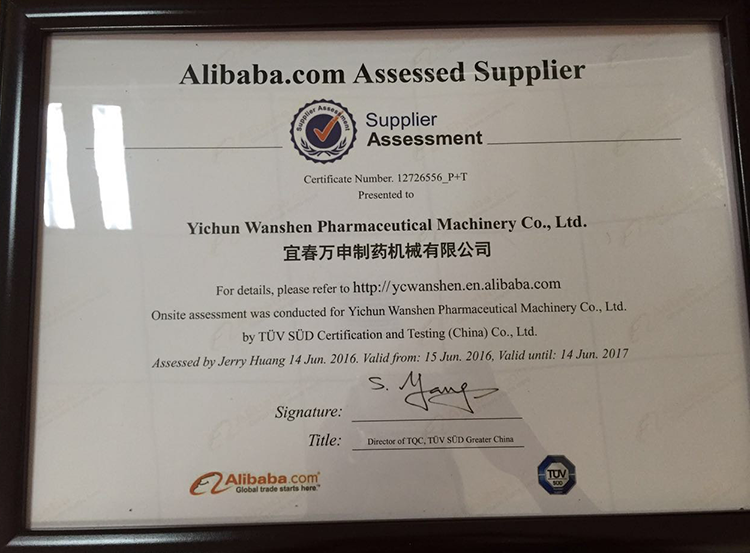 Exhibitions and Customers
FAQ
1.How long for the delivery?
Within 45 days after receiving the deposit.

2.What's the payment terms?
T/T, L/C,Cash,West union etc.

3.OEM and ODM?
Yes

4.How long is the warranty period?
One year after shipment